Our Firm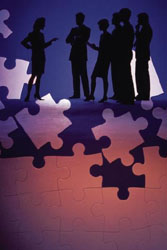 Independent Brokerage Service, is a multi service organization that provides its clients with the best possible solutions for the needs established.
Our Holistic Financial Planning approach, is all about reviewing and planning an individual's financial affairs as a whole, taking into consideration how they interconnect with thier short, medium and long term goals. Providing peace of mind and opportunites of lifetime income.
All services performed are personal and confidential. We work with your Attorney and/or Accountant to coordinate and assist in Risk Management, Investments, Tax Reduction and Estate Preservation.